The Handmade Eco-Friendly Longpi Black Pottery is nicknamed as 'Royal Pottery' because these craft items were only owned and used by the honorable families of Manipur. The black pottery Decorative Products parades a deep link with nature and unique styles.
Artisans used to make only cooking utensils but now they have revolutionised new designs and products. They're all black in colour, modest, and almost minimalistic. Longpi ham cookware has gained admiration over national and even overseas for its unique characteristics and look.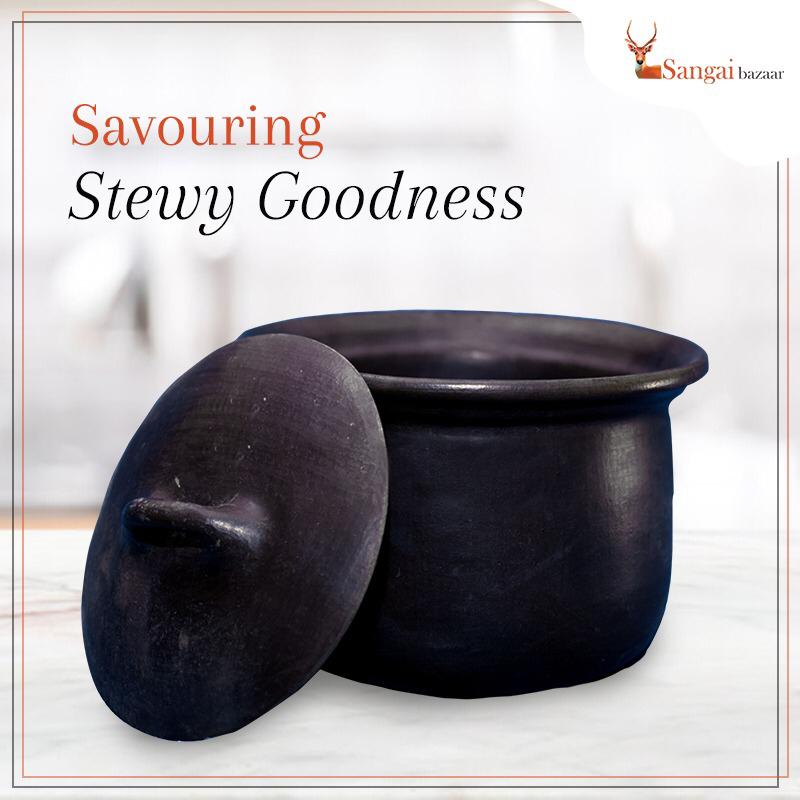 This North East pottery is known for its exclusive shapes and designs as well as its smoothness and metal-like appearance. Longpi pottery is used as kitchen utensils or ornamental items in the household. Residents either sell or make the pottery for their private use.
The majority of villagers are involved in making preparing handmade pots and household ware as it is a significant occupation for them after farming.Unluckily, traditional markets of these products are shrinking due to ignorance, replaced by other metalware products, lack of promotion.
There is a need for creating a niche market by encouraging its benefits and characteristics, motivate artisans to apprise themselves with new designs and decorations to protect this age-old craft.
For making Longpi pottery, handicrafts worker don't use any chemicals, machines or wheel-like other potters. Utensils are made from all-natural resources like black stone and hilly clay which makes food more enjoyable, hygiene and gives healthiness with earthen taste. Utensils are not only used for storage stuff but also for cooking at high temperatures.
An additional unique characteristic of this handmade pot is that it is used for cookery using, gas stoves, firewood and microwave as well. One can cook food for hours deprived of the fear of burning food. The serving set is escorted by a cane handles which is useful for an easy grip. Products are lightweight and sturdy.